High-Quality Cables, Must-Have Cables
Thunderbolt 4 /USB-C cables are a "plug and play" solution that is compatible with a wide range of devices
Supports Thunderbolt 3, Thunderbolt 4, USB-C, or USB4 ports for connecting iPods, Macs, PCs, Surface tablets, and other devices to any device, display, etc.
Let you enjoy multiple devices with one simple cable, a must for your home&work.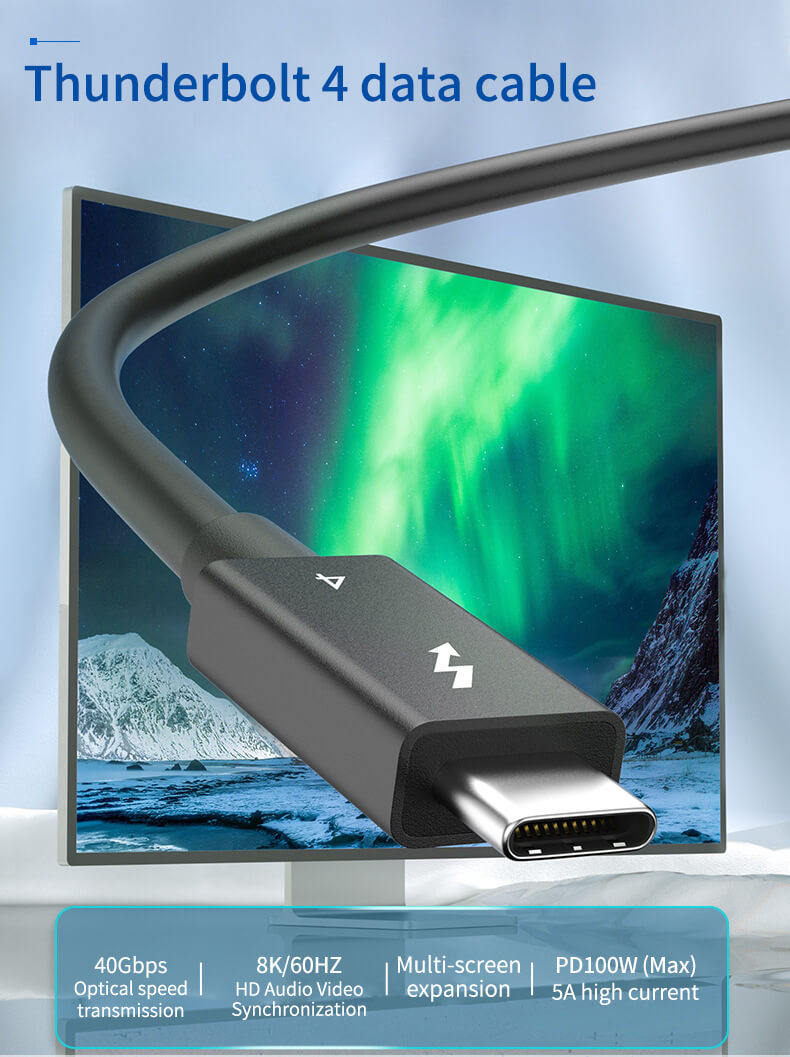 Intel Certified PD100W Charging for Less Waiting Time
Enjoy up to 100W of safe, lab-tested, and certified power that can keep your 16in MacBook Pro fully charged in two hours
**Thunderbolt and USB-C charging capabilities are dependent on the host computer's charging capabilities. Some Windows PC manufacturers have decided to limit charging to their ports.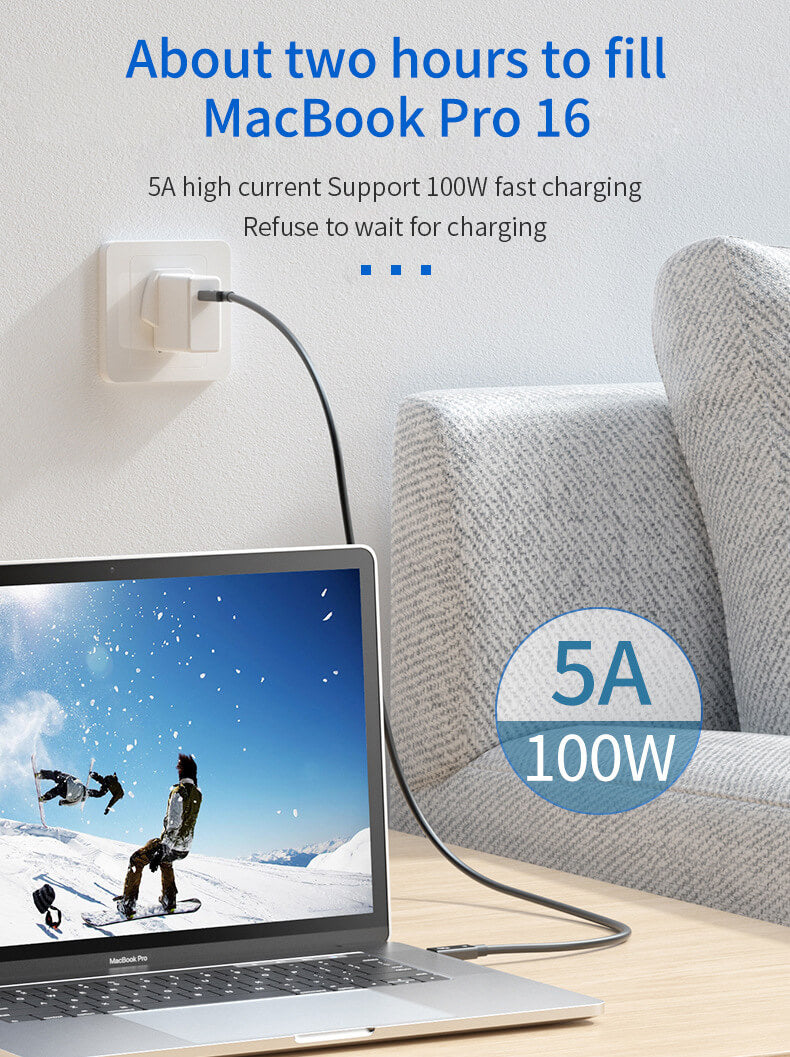 Supports 8K60Hz For Easy Screen Expansion
Connect the latest HD monitors and TVs for vibrant, crystal-clear 8K video and pristine, high-quality audio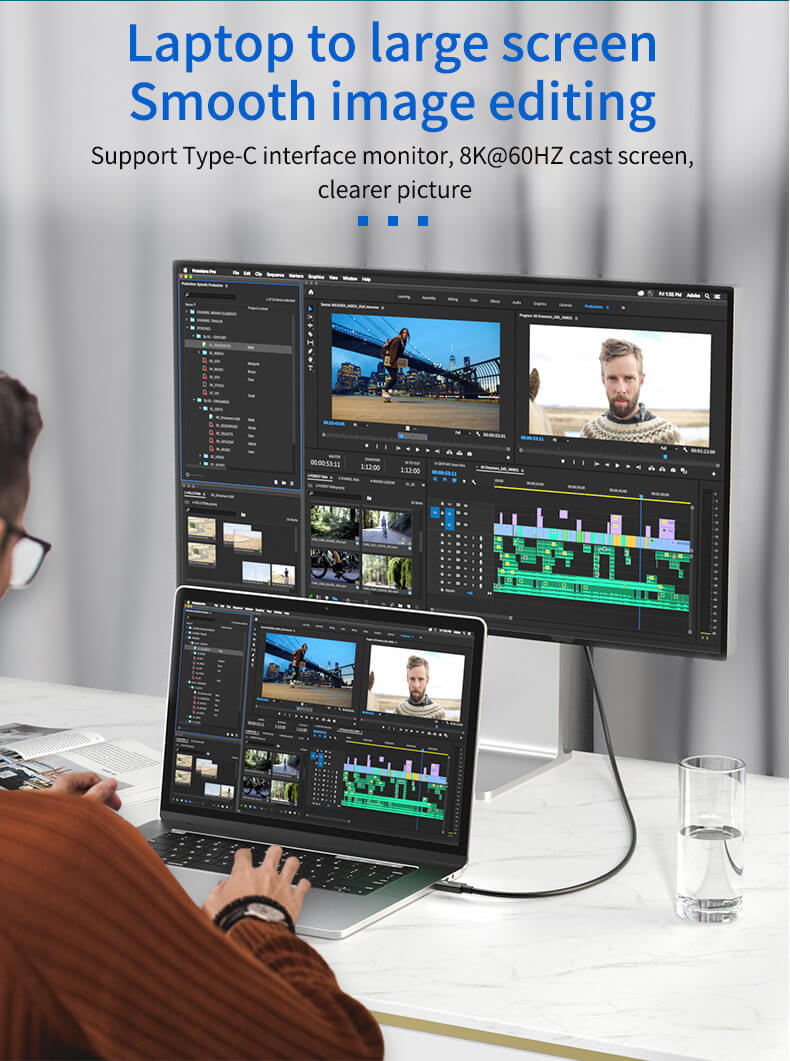 40Gbps Transfer Speed For Efficient Transmission
Data transfer up to 40Gbps, 10GB file transfer in 5 seconds, making file transfer easier and faster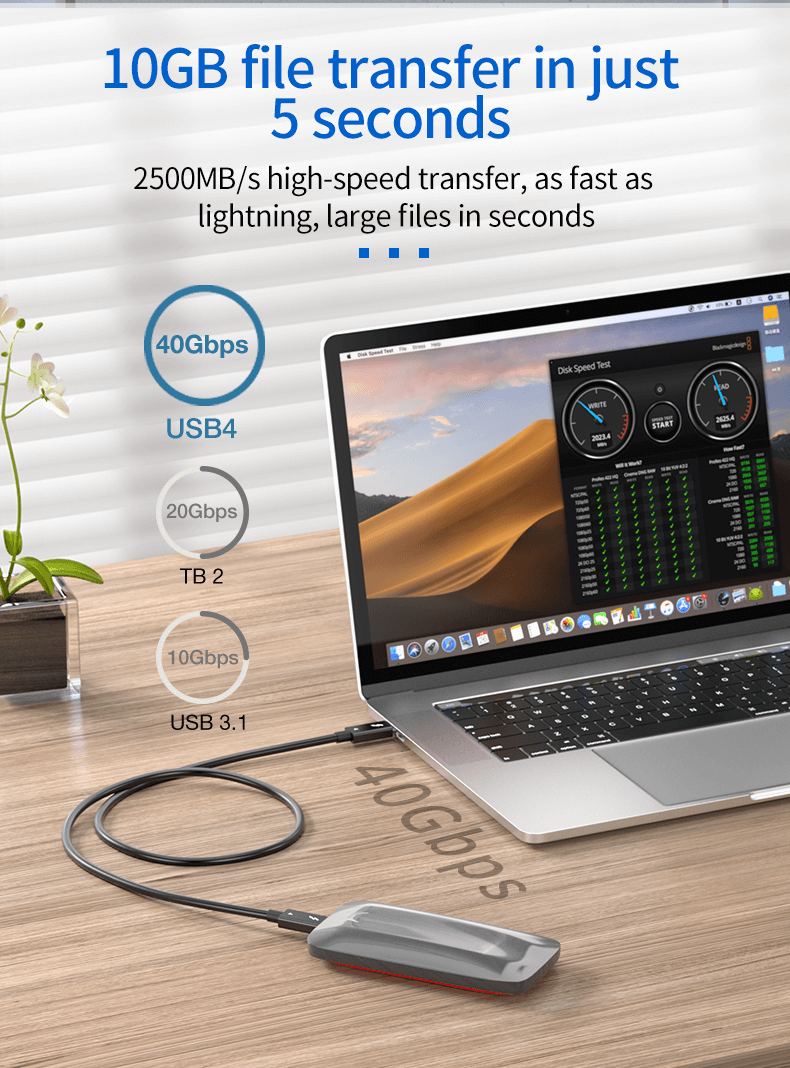 8 Coaxial Process, Higher Quality
8 coaxial process instead of hinge line, more advanced process can make the transmission faster and more stable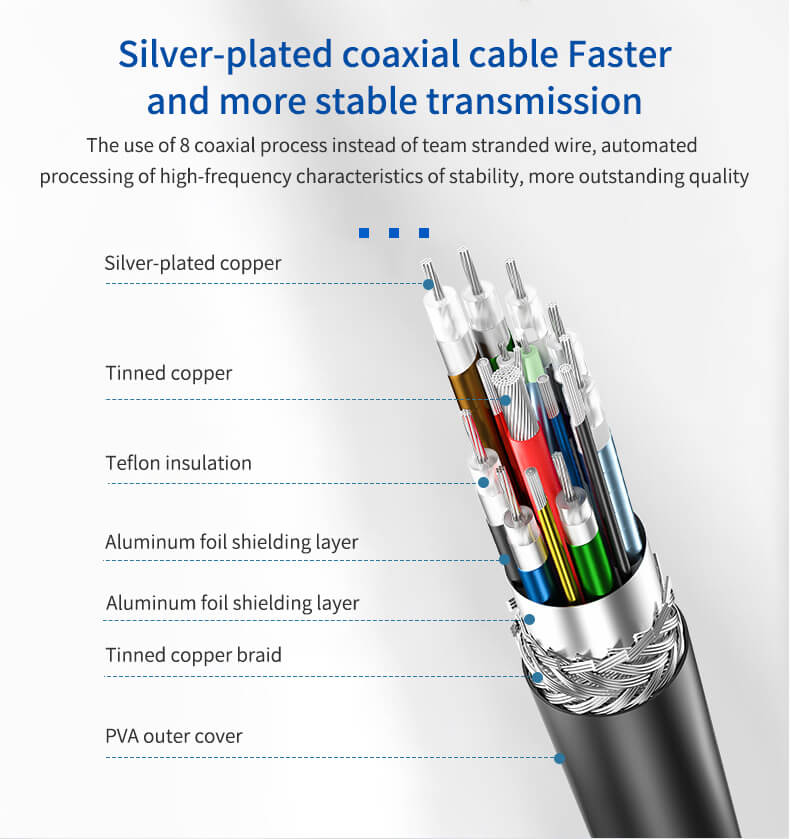 Wide Compatibility, Support Multiple Devices
Compatible with USB 4, Thunderbolt 3, USB 3.2/3.1/3.0, USB-C Gen 1/2, USB 2.0 interface devices