After improvements and iterations, we have successfully shrunk down the solar-power system from a huge size into the size of an apple. With this portable size, it's never easier to install and travel with it. Consistent monitoring has never been this easy.
Compare to conventional cameras, which come in large shapes and require complicated installation, this one is smaller but keeping all features with perfect functions and able to absorb sunlight 270° with easy installation and uninstallation.
When you get the camera fully charged, the built-in 3000 mAh battery would allow the camera to work well for more than 3 months without any cable charging. And it can absorb sunlight and transfer to about 10% (100-400mAh) of the electricity per day.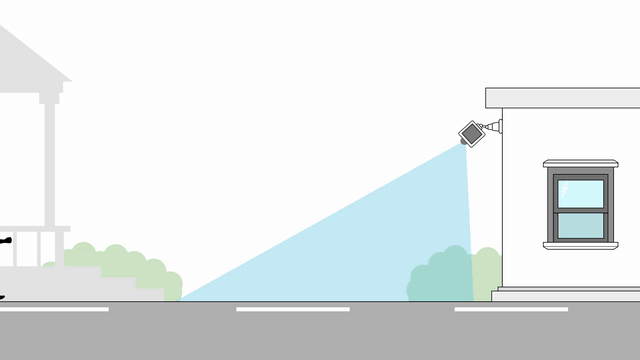 How does PIR mode work?​
It also has a Passive Infrared Sensor low consumption mode which allows the camera to only be activated when something appears within the capture range, and only consumes 30-40 mAh per day.
That's to say, you won't need to charge the camera unless it was cloudy or rainy for the whole month.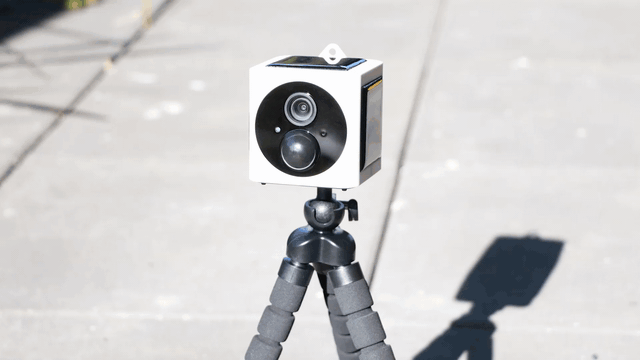 Also, the high adaptability allows it to fit in different scenarios while remaining the convenience of installation.
Although it can stand-alone(square), there are still a mounting bolt and nail hole in the bottom and the top of it, for you to use it in different scenarios.
You can choose the easiest way - drive in a nail on the top.
Or use it to assemble with some accessories to perfectly match various situations.
Get our add-on mounts on a special discount and combine the camera with your own accessories. Use your creativity and make it more versatile!
Place this camera in a convenient place for quick and easy surveillance. Simply open the app and experience a high-quality wide-angle image for all your monitoring needs.
This camera is designed to be a multi-functional with features including 120° wide-angle vision, 1080P HD videos & images, enhanced night vision, AI motion detector, 3000mAh power bank, IP67 weatherproof, etc.
Place it wherever you need surveillance, just connect to the MyCam app then start watching live stream video.
Share with those who care - It also can be shared with multiple family members (up to 5), so everyone can have access to its live stream and video recordings.
Just have your family members download the app and invite them to your account. Camera sharing can also be easily removed.