Please allow 1-3cm error due to manual measurement. Thanks for your understanding.
World's first color changing swim shorts
Our swim shorts change color when they get in contact with water.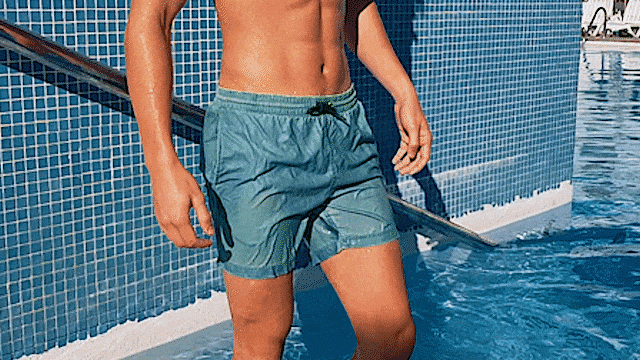 The swimshorts respond to temperature changes. Therefore they need warmth and cold to change color. When the swim shorts are being worn, it is (generally) warm due to body heat and the warmth of the sun. In order to change color, the swimshorts will have to cool down. Water is generally cold so water takes care of it.
It features a full elastic waist, mesh inside liner, and inside drawstring for a secure fit.

It offers the perfect technology combination for a hot day at the beach or pool because it has an
Switch color changing swim trunks also feature UV sun protection.
They are designed for the recreational athlete or water enthusiast seeking both performance and comfort features.
Specification:
Type: Change Color Beach Shorts
Fabric: polypropylene fiber, cotton