THE KEY TO REDUCING WATER WASTAGE!
If you're looking for practical solutions to control water usage while doing outdoor cleaning, then this High Pressure Washer Gun Nozzle is the ultimate tool you need! It features a quality gun nozzle that attaches to a hose and jets out high levels and powerful water sprays at once to effectively wash away dirt and debris, making you clean more but use less water.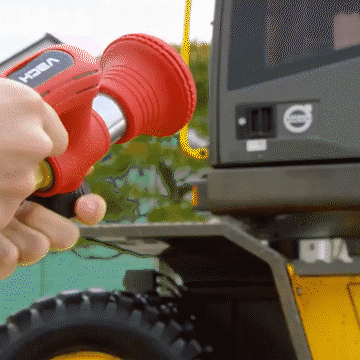 The non-slip and ergonomic handle design of this high-pressure nozzle reduces strains and fatigue on the hands and wrists even when used for long periods. The nozzle is easy to use and comes with a soft and full power setting that you can set by twisting the nozzle and easily blow away dirt, leaves, twigs, mud, and mildew from your driveway, sidewalks, and terraces, as well as water your garden without damaging your flowers.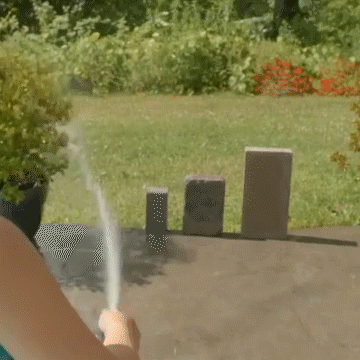 Highlights
High-pressure nozzle

 - Jets out high volume and powerful water sprays to let you easily wash away dirt and debris. 

Easy to use

 - Simply attach the nozzle to a hose tube and turn on the water to spray out high-pressure water. 

Ergonomic design

 - Non-slip and grooved handle makes it suitable for prolonged use without causing strain and fatigue on your hands and wrist. 

Pressure settings

 - Comes with a variety of settings like soft or full power water sprays by just twisting the nozzle.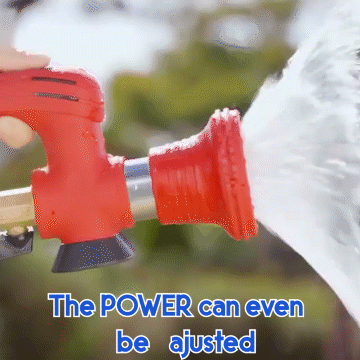 Convenient cleaning

 - Quickly washes away dirt, mud, twigs, and mildew from cars or driveways while reducing water usage. 

Wide scope of use

 - Best for washing the car, plant watering, gardening, as well as cleaning sidewalks, porches, and terraces. 

High-quality materials

 - Made with premium quality aluminum alloy and plastic materials for durability and long-term use. 
Specifications