Summer is coming, my favorite thing is to barbecue in the garden with my family and friends. Breeze! sunshine! barbecue! Family! Cheers for such a wonderful life.
However, how do I deal with the grills? It was too difficult to clean, even so, that to ruin my barbecue party. Who wants to eat after seeing such dirty grills?
NOW! IT IS TIME TO SAY GOODBYE TO THIS AGONY.
Because We Have a BBQ Vapor Cleaner Brush.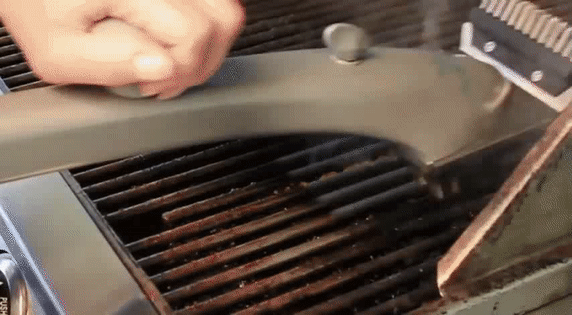 ✅TASTE TODAY'S SIZZLE NOT YESTERDAY'S CHAR
The griller's clean and sterilize your grill easily with a BBQ Steam Brush to prepare healthier and tastier food.
✅THE IDEAL HANDLE
Long grill brush keeps your hand safe from the heat generated by the barbecue grill.
Safe & durable stainless steel brush heads built to last, Won't Damage your porcelain, cast iron, and steel grill grates.
✅FRIENDLY TO NATURE
No toxic chemicals on your food, or the environment: just add water, ignite your grill, and enjoy the unbeatable ease and grill-cleaning power of steam!
✅EASY TO USE
- Preheat the grill.
- Fill your Grill Daddy Pro with water (water valve should be in the off position while filling).
- Turn on the water valve and brush away caked on food residue and grease.
✅RECOMMENDED FOR ALL GRILL TYPES
Whether you have a gas, charcoal, smoker, porcelain, infrared grill or other types like Weber grill or Foreman grill, your barbecue will be looking brand new in no time by using our grill brush and scraper.
✅HERE'S HOW IT WORKS
As you brush, the Grill Daddy Pro releases just the right amount of water; the water hits the hot grill, turns to steam, and rinses away burnt-on food, grease, and grime. Use the double-duty scraper brush for tough grime and hard-to-clean areas. For more steam, loosen the fill cap.

Package Includes:
1 x Vapor Cleaner Brush

Please Note:
1. Please allow 1-3cm error due to manual measurement.
2. Please understand that colors may exist chromatic