The Crystal Glass Pen is an art set like no other, using it you can create glowing pieces of art. If drawing is your hobby then it's a must-have essential for your artistic needs.
The spiral deep pen easily flows through your paper for flawless art pieces. Our magical ink is easily cleanable and glows in the dark to highlight your brilliance.
When wielding our crystal glass pen you hold perfection! Add it to your collection and use it anytime you need a professional styling touch or a shining artistic expression!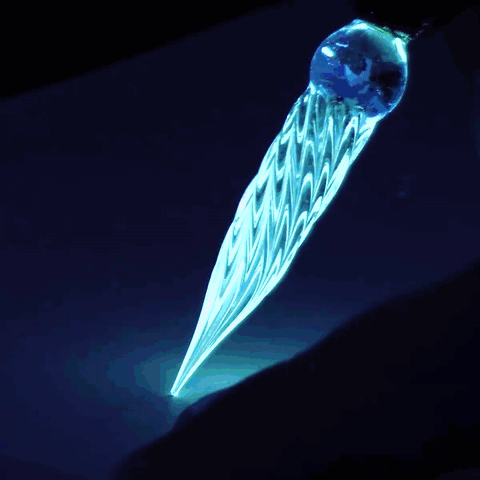 Why this is for you 
Flow with elegance: Feel the excellence of the spiral design and let it guide your hand into a perfect drawing flow. Nothing is impossible with the Crystal Glass Pen.
Enchant your paper: Bring life into your next calligraphy drawing with glowing ink that contrasts the night to bring unseen vividness.
For marathon writers: Once dipped, The Crystal Glass Pen draws for minutes and easily changes ink colors. Nothing can stop you from fully expressing yourself.
Artique is the ultimate choice: Your brilliant can be even better! The Crystal Glass Pen makes it effortless to flow through the sheet to make magnificent art.